It's come to that time of year again in January betwen the sales and the new trends for Spring / Summer arrive in the shops. In England we're still caught in the grips of Winter and so we turn to nautical trends to give our style a direction until we can brave the the short sleeves of Summer again. Nautical basically means sailor inspired style and in the most basic form  – navy and white stripes with an anchor thrown in. Over the last few years this trend has really developed on the High Street and you all probably have some great basics to work with. Heres a flavour:
As the sun was shining brightly today I took a chance and put together this nautical inspired ensemble. I love that the white in the jumper and the lighter coloured jeans point to more Spring like colours and make you think of Summer. It was also nice to rock out the old sunnies again after the last few weeks of grey rain.
Nautical is a great transitional trend between Winter and Spring as you can still wear chunky knits and long sleeved layered outfits. The main colours to work with are blue, white, red and gold. Stripes and anchors are the best prints and rope & rosette detailing often feature on accessories. It's very basic to wear and a great casual trend for women or men.
Here are some great options:
River Island – www.riverisland.com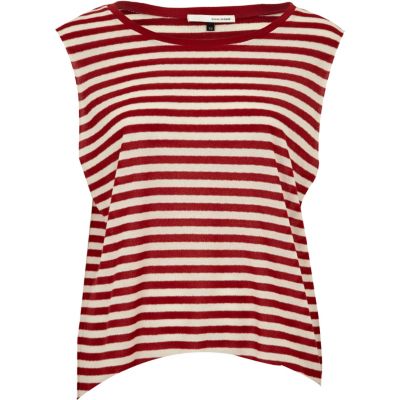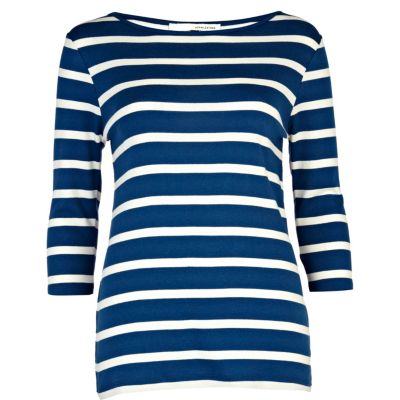 £10                                                                   £15                                                        £14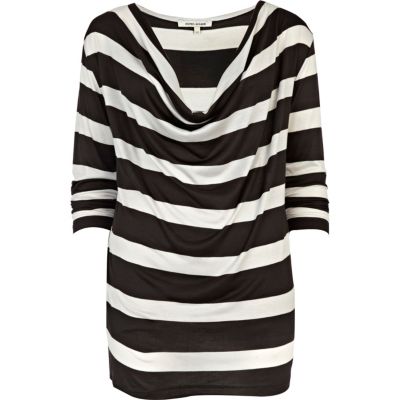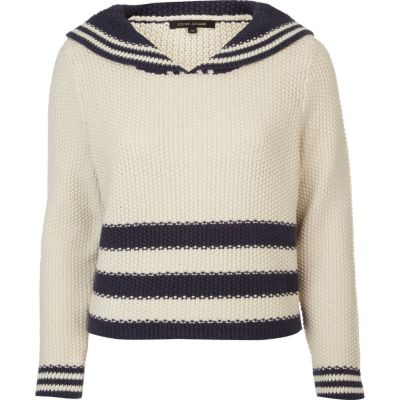 £18                                                                    £30                                                    £32
Topshop – www.topshop.com
£32                                                  £41                                                £38
£65                                                 £28                                                         £50
Miss Selfridge www.missselfridge.com
£35                                                          £12                                          £32
£22                                                       £50                                                         £38
£14                                                 £10
New Look www.newlook.com
£17.99                                                  £8.99                                                    £24.99
£24.99                                                     £9.99                                                         £4.99
My Stylistic Boutique – www.mystylisticboutique.com
£12                                            £8
Nautical is such a great trend to play around with and some detailed accessories like these My Stylistic Boutique necklaces can really make an outfit stand out. Hope you like some of my choices and enjo rocking the nautical trend. XOXO