I love these new pastel pink jeans from River Island, which I got at an absolute bargain on sale for £20!
They go so well with everything and are perfect for this seasons pastel trends. They are really slim fitting but comfortable when you get them on. I like the way they go well with my metallic gold ballet pumps.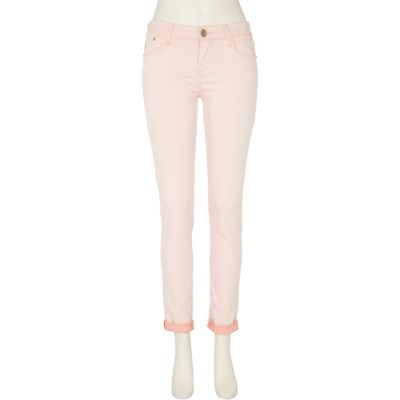 These are the jeans which are still 50% off on www.riverisland .com get them now before they sell out! As you can see pale pink jeans are also a favourite of the celebrities too!
Here are some other jeans from River Island which are perfect for this season:
 1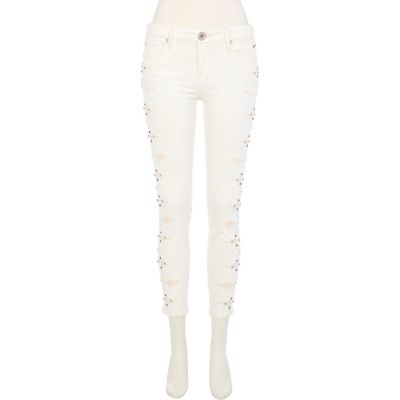 2
 3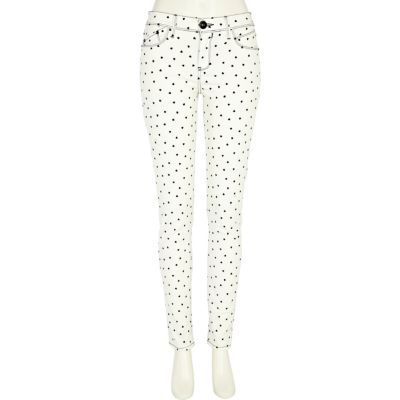 1, These white embroidered jeans at £50 are gorgeous and very similar to the Isabel Marant ones from her fall 2011 collection.
2, The pastel mint green skinnies are a key colour for spring / summer this year and a steal at only £20.
3, I love these white jeans with little hearts on them, only £40 and so cute!
I love all of these jeans, unfortunately I would need to save for a long time to afford them all! Which ones will you be wearing this season? XOXO