I've always adored Chanel, there's something just so classically chic about this heritage brand, something that screams elegance and style. It's not just the clothes, the opulence spreads through the entire brand whether you're looking at shoes, bags, sunglasses or even perfume. I've admired Chanel from a far for years and am still waiting for the day where I'll have enough money to walk into Selfridges and pick myself up a 2.55 classic quilted bag – I get excited just thinking about it.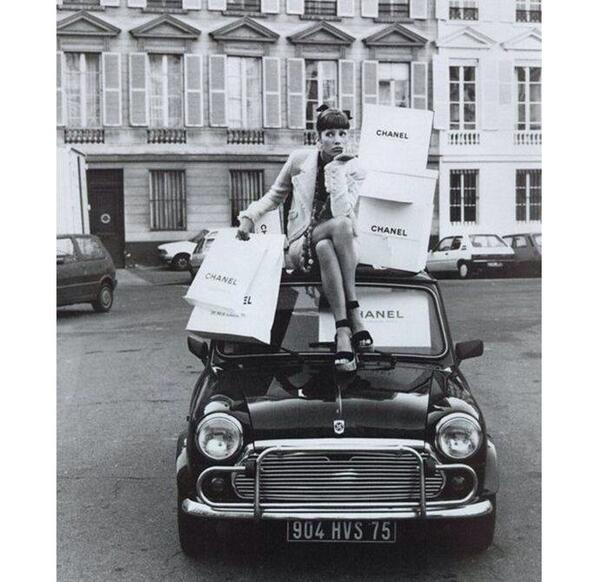 I envy the women who can afford a classic Chanel suit oh to be able to dress that chic! But I still hold on to the thought that one day I will save enough money to make that dream a reality and one day I may even be lucky enough to take my own version of the above picture!
For the time being I'll stick to affordable luxuries a Chanel lipstick or perfume to keep in touch with my love for this French power house. I look forward to fashion week to see the spectacular show which never disappoints and plan my fantasy wardrobe for next season.
For me there's something quite dreamy about the Chanel brand which is portrayed through their fabulous adverts which resemble mini – movies. Sexy, romantic and stylish here's my favourite . . .
Fashions and trends may come and go but my love for Chanel will remain eternal because real love lasts a lifetime!
XOXO